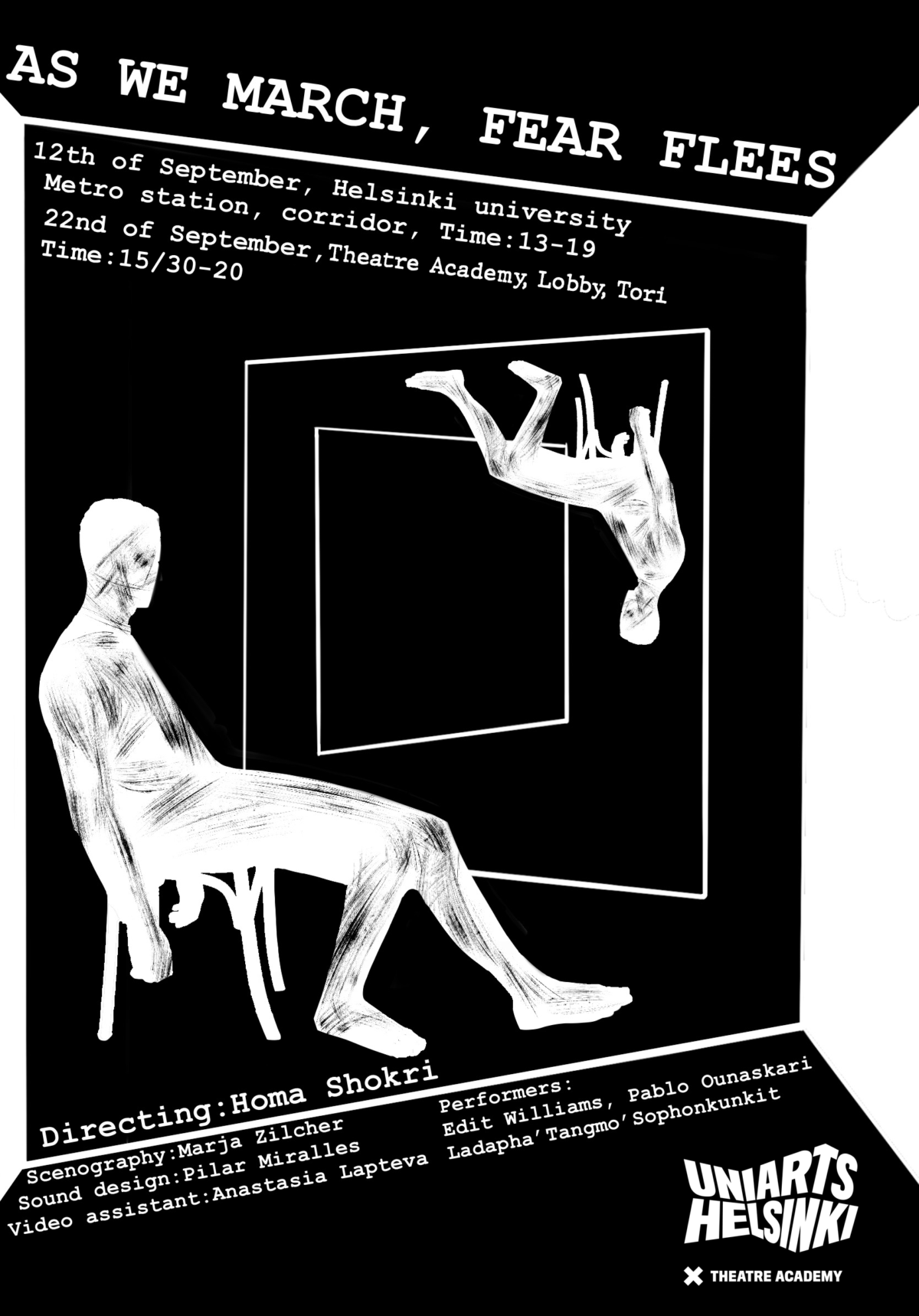 Step into self-discovery through our captivating video installation, embarking on a personal journey within.
We were nameless, weightless bodies – countless and small. We fit anywhere, but some were pushed aside, tossed, or lost. Fragments remained, visible. Clay-like, we molded to places, targets for sharp things. Muted mouths, feet stuck to roads. Our story: adapting, fading, echoing.
Encased within a private space, akin to a secluded box, participants are granted an opportunity to connect intimately with themselves in the midst of a bustling public setting.

Participants choose to take part in this private experience amid a public space, or to simply walk away. How connected are we as individuals in public? This performance is designed to give you the experience of confronting yourself where we do not expect. Participants above the age of 16 are welcome to enter the box.
Working group
Directing: Homa Shokri (MA Programme in Directing)
Scenography: Marja Zilcher (TeaK)
Sound design: Pilar Miralles (Doctoral student at DocMus, Sibelius Academy)
Performers: Edit Williams (BA in Acting Programme in Swedish)
Pablo Ounaskari (BA in Acting Programme in Finnish)
Video assistant: Anastasia Lapteva (BA in Fine Arts)